Working mobile with business software is becoming more and more commonplace. In our daily lives and working lives, the flexibility and performance that we gain through this is very important. That is why there are always efforts to increase being mobile. Not least in the world of work. Especially the extension of work processes to mobile devices is enjoying great growth. However, despite the frequent use of mobile devices in private everyday life, some things have to be taken into account when integrating them into working life.
0
1. provide the mobile means
In order to integrate work with mobile devices, they must first be available. There is a wide range of smartphones, notebooks -as well as netbooks, ultrabooks and tablets. A good mix results from what companies expect from their "mobile" employees. It is important to consider whether mobile devices are to be used to create content (notebooks) or to access and process it (smartphones and tablets). It is always better to introduce the new devices gradually instead of replacing old products all at once. This way, staff can familiarise themselves with the new devices and understand the benefits of working with the new mobility.
2. identify the types of applications to be supported
Mobility makes little sense if it is used in the wrong places. If an employee is in frequent contact with customers, e.g. in sales, he or she should always be able to access the relevant information. In this context, the processing and display of current customer data at all times is important. An end device must therefore not only be able to access this, it must also display the information according to need. In addition, the data should be able to be processed on the move and synchronised.
3. provide network access
Without appropriate network access, no real mobility is possible with the best mobile devices. As mentioned in point 2, data must be accessed frequently when working on the move. This requires a constant comparison of the recorded and possibly changed data. This, in turn, only works via a network. It is important that any accesses are structured and run according to rules. With a suitable management of mobile devices - such as applications individualised for certain work steps - each employee can also have "his" device(s) at his disposal privately. This creates the greatest possible mobility for employees, who can access their work areas from anywhere at any time.
4. update the mobile applications and products
The growth in the area of mobile applications and products is great. This rapid progress means that everything has to be kept up to date and adapted. Once you have introduced the devices and applications to your employees, this step will often become automatic. However, you should keep in mind that some employees are always adapting to the latest applications and products, while others are always a little sceptical about the new. It is your task to create a healthy balance.
5. promote innovative use
Since mobile applications and products have already taken on a fixed role in our everyday lives, there will be many users who also want to test and introduce new things in their everyday work. Give these trials the space they need. The results are useful, if only to see what doesn't suit you.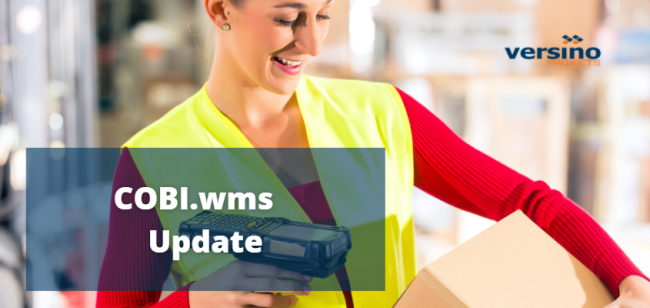 COBI.wms is mobile warehouse software for handling warehouse and logistics processes for SAP Business One. As a reliable...
Continue reading ?
The fact that the automation of warehouse processes helps to reduce costs is no longer an insider tip. At the same time, many companies do not have the ...
Continue reading ?
For many companies, one of the most important ways to differentiate themselves from the competition is to convince them with the quality of their service...
Continue reading ?
Time recording is becoming unsexy and time clocks have finally made their way to the grave. Instead, you rely on trust. Flexibility becomes...
Continue reading ?
ERP software has countless functions that should support every employee in a company. In the meantime it has almost become a matter of course...
Continue reading ?
At the SAP Innovation Summit 2017, Maringo shared a first look at the new mobile client for SAP Business One ...
Continue reading ?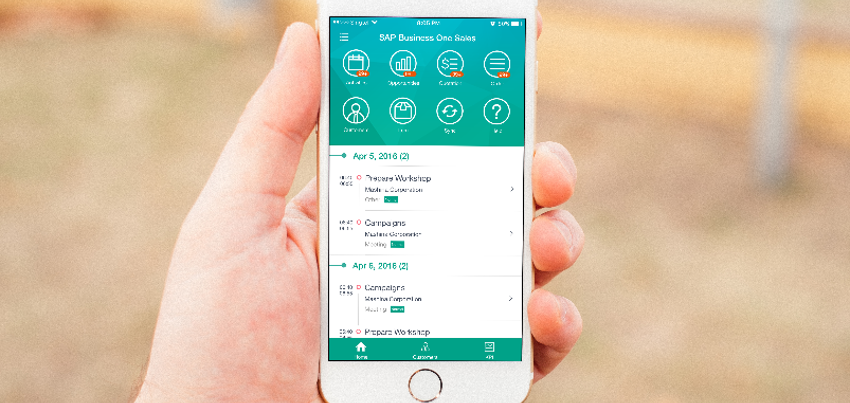 The SAP Business One Sales App creates real-time information from the office to your mobile device. An ideal (free) ...
Continue reading ?
For many employees in offices around the world, Microsoft Outlook is probably still the linchpin of their ...
Continue reading ?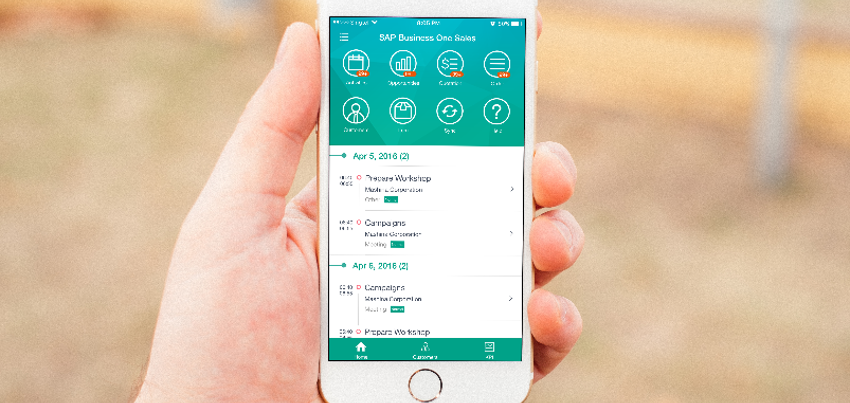 A good salesman sells. This fact is not likely to cause disagreements in companies with sales ? and sell something that...
Continue reading ?
Now it's official. After we had already reported here in relative detail about an app presentation, now a ...
Continue reading ?
© 2014 | Versino Projects GmbH
0