Mobile applications for SAP Business One are getting another addition with i-deal.
As a marketing manager of an ERP manufacturer recently said: "The mobile issue is over!
And he was right. Mobility has had its day as an attention-getting feature. It has become normal to find apps for all situations in life in abundance. The useful areas of application for mobile apps are well known and almost every ERP - and CRM- manufacturer has a mobile solution in its portfolio.
0
Perhaps a certain disillusionment has even set in, as it has been recognised that not all applications and functions are necessarily improved by multitouch gestures on pads.
As with all hype, however, this fading of the high phase also has an advantage. The field becomes free for smaller and often also cheaper providers who are less oriented towards "colourful conspicuousness" and more towards strict utility.
Such an "unexciting" application is also likely to be the mobile platform i-deal of the company Nexti GmbH from Karlsruhe. Mobile order entry, customersDatabase and product catalogue are made available for the iPad.
Furthermore, Google Maps has also been integrated, where customers' locations can be displayed and routes can be planned.
Customer history, turnover development, sales trends can be viewed via the CRM functionalities. Customer orders can also be entered and signed.
Everything you would expect from a mobile application of this kind.
Oh yes: There is (of course) an interface to SAP Business One ?
© 2014 | Versino Projects GmbH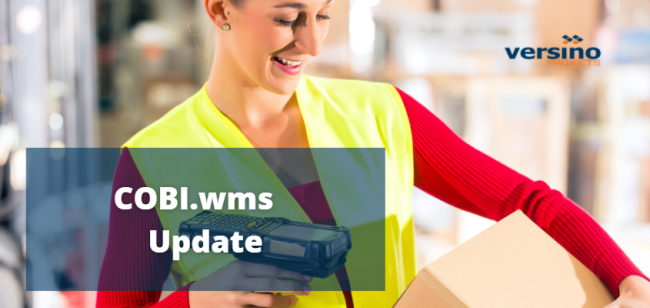 COBI.wms is mobile warehouse software for handling warehouse and logistics processes for SAP Business One. As a reliable...
Continue reading ?
The fact that the automation of warehouse processes helps to reduce costs is no longer an insider tip. At the same time, many companies do not have the ...
Continue reading ?
For many companies, one of the most important ways to differentiate themselves from the competition is to convince them with the quality of their service...
Continue reading ?
Time recording is becoming unsexy and time clocks have finally made their way to the grave. Instead, you rely on trust. Flexibility becomes...
Continue reading ?
ERP software has countless functions that should support every employee in a company. In the meantime it has almost become a matter of course...
Continue reading ?
At the SAP Innovation Summit 2017, Maringo shared a first look at the new mobile client for SAP Business One ...
Continue reading ?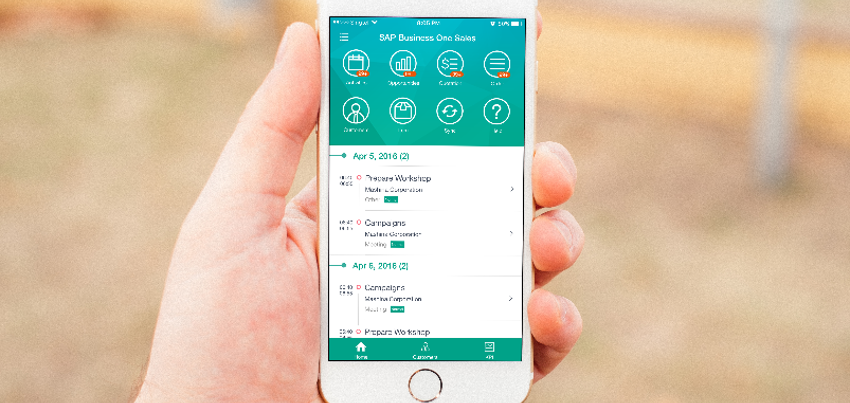 The SAP Business One Sales App creates real-time information from the office to your mobile device. An ideal (free) ...
Continue reading ?
For many employees in offices around the world, Microsoft Outlook is probably still the linchpin of their ...
Continue reading ?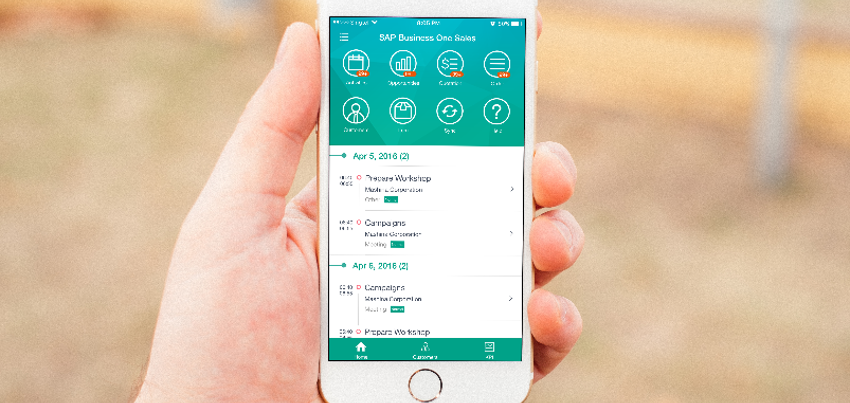 A good salesman sells. This fact is not likely to cause disagreements in companies with sales ? and sell something that...
Continue reading ?
Now it's official. After we had already reported here in relative detail about an app presentation, now a ...
Continue reading ?
0