Integration platform for SAP Business One (SAP B1i): A set of integrated tools for developing applications. An integrated development environment in this case typically consists of modelling and definition tools, a code editor and a debugger.
Data integration: SAP B1IF provides a range of APIs and integration tools that can be used to exchange data between SAP Business One and other systems. This can be useful for synchronising data between systems, such as customer and product information, sales orders and financial data.
Automation of business processes: With SAP B1IF, business processes can be automated by setting up triggers and actions that are triggered by certain events. For example, SAP B1IF can be used to automatically trigger a customer order create an order in SAP Business One as soon as a customer places an order on your E-commerce website gives up.
Integration with external systems: With SAP B1IF, SAP Business One can be easily connected to other systems, such as e-commerce platforms, CRM systems and logistics systems. This can be useful for integrating different systems to work together seamlessly and streamline business processes.
Customisability and extensibility: SAP B1IF provides a flexible and customisable platform that allows you to extend and modify SAP Business One to meet your specific business needs. For example, SAP B1IF allows you to create custom integration solutions, build custom integrations with other systems and develop custom business logic.
Overall, SAP B1IF is a powerful tool for the integration of SAP Business One with other systems and automate business processes. It can help you streamline operations, improve data accuracy and increase efficiency in your business.
---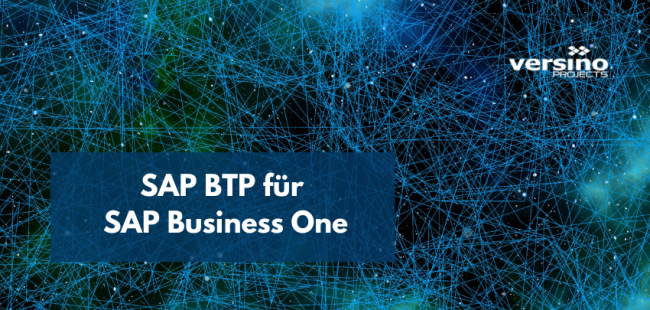 The SAP BTP is an environment that makes it possible to develop cloud solutions and as such also for SAP Business One ...
Continue reading ?
If a company is taken over by another, mostly larger company, the reputation is often raised according to the newly connected ERP systems ...
Continue reading ?
More and more electronic invoices are being sent worldwide. Numerous different formats have emerged. Here then lies the problem. It...
Continue reading ?
With the SAP Business One Integration Hub, SAP Business One users can quickly and easily dock to cloud-based services and applications ...
Continue reading ?
Web shop integration with SAP Business One has been a regular requirement for many years. These have long been offered by manufacturers and for ...
Continue reading ?
SAP Business One is also widely used among manufacturing companies. This is of course also thanks to some PPS add-ons ...
Continue reading ?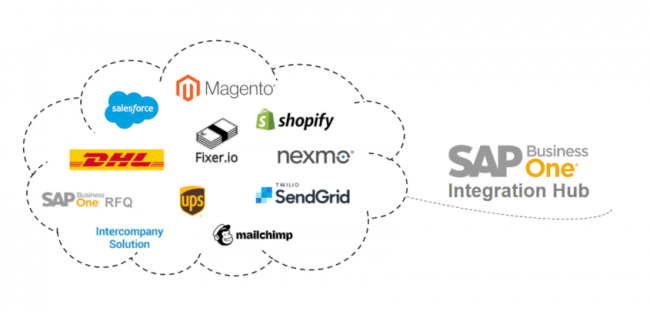 One of the great advantages of SAP Business One is that integration has long been an integral part of the product. That ...
Continue reading ?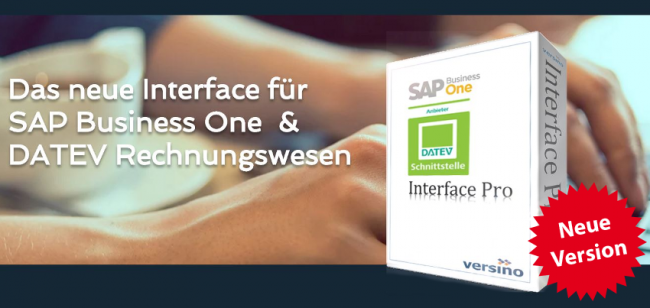 At the beginning of the development, as the name Versino DATEV interface suggests, one goal was in focus: the transfer and receipt ...
Continue reading ?
Sending a supplier inquiry about a required product quickly is often just the beginning of a complex selection process. How to get this...
Continue reading ?
In companies it is often discussed whether to achieve more transparency and efficiency rather in PDM and/or PLM or ERP ...
Continue reading ?