There are some add-ons for SAP Business One that tend to occupy niches and are therefore less well known. But that doesn't mean they're any less interesting.
0
There is certainly a corresponding industry on the market for almost every industry. But sometimes a company is looking for a solution that also covers a specific sector and at the same time offers the advantages of a standard solution. For companies in the real estate industry, the SAP partner DResearch brought such a solution onto the market: Immo One
The software integrated in SAP Business One regulates the processes involved in renting and leasing real estate.
These additional functions are offered for SAP Business One:
base data

Real Estate/Buildings/Apartments
properties
rental conditions
billing units
staff

leases
rent debit position
utility bill
maintenance
MARIProject for SAP Business One has been released in a new version 7.1.000 and is available as an update. As always, there are ...
Continue reading ?
All sorts of requirements for SAP Business One - Reporting are what a user needs to do after the introduction of SAP B1...
Continue reading ?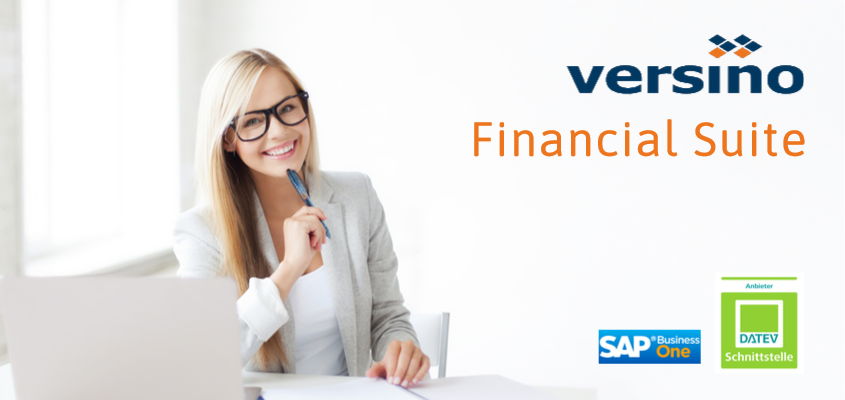 Initially "only" a bidirectional interface to DATEV finance was planned. But when we talked about this development with more and more ...
Continue reading ?
Versino AG and ISTOS GmbH PPS cooperation SAP Businesss One offers all basic functions for production control for medium-sized companies as standard ...
Continue reading ?
Taken by itself, the term "consolidation" simply means that one brings a certain fact into context. In the world ...
Continue reading ?
A balance confirmation makes it possible to check the correct amount of receivables and payables to your business partners. With the Versino...
Continue reading ?
SAP Business One has had distinctive functionalities for creating dashboards since version 9 at the latest. But also MARIProject, integrated project software ...
Continue reading ?
From February 2022, users of SAP Business One must also use the new ELSTER Rich Client (ERiC) version 35.2.8.0 ...
Continue reading ?
Especially in times of increasing e-commerce, the shipping process plays an increasingly important role in merchandise management. The...
Continue reading ?
COBI.wms is mobile warehouse software for handling warehouse and logistics processes for SAP Business One. As a reliable...
Continue reading ?
0