Better taxes for more transparency with MariProject
Many companies still use a colourful range of software solutions for managing customer data, recording times, billing contracts, projects and reporting.
These many software islands bring short- and long-term disadvantages. Data is recorded and managed multiple times. The overview is lost and transmission errors occur. A lot of time and resources are invested in searches and reconciliations.
MariProject is an in SAP Business One integrated software solution that holistically accompanies and controls your projects in the company. All employees work on customer projects based on the same database. All processes such as the recording of business partner master data, costing, project planning, resource management, time recording or invoicing are handled fully integrated. One result is daily updated project reports with one click!
Calculating with MariProject
All the components you need for costing can be called up in MariProject: Services with costs, purchase prices and list prices for sales. One click takes you to the overview of costs and the profitability of your offer.

Planning with MariProject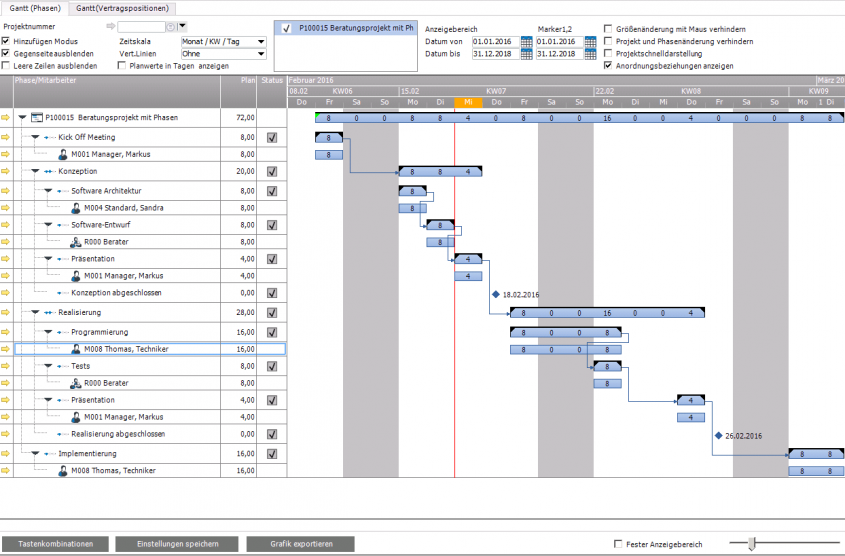 With resource planning, you can always flexibly plan all the people, resources and materials you need and display them in tables, calendars and Gantt charts. Costs and revenues are automatically planned in the background.
Shopping with MariProject
With MariProject you buy directly from and for the project. You can book the costs directly to the project phase. Each purchasing status for each item is visualised. With purchasing functions, you can quickly determine the cheapest articles.
Capturing time and travel with MariProject
Record times and services per project. Enter your travel expenses at the same time for internal accounting. You can use the web client or your smartphone for this.
The MariProject Service Module
Control your service calls from planning to billing Document your item consumption. Manage your product or system maintenance centrally. Record the travel times and costs incurred.
The Mariproject Support Desk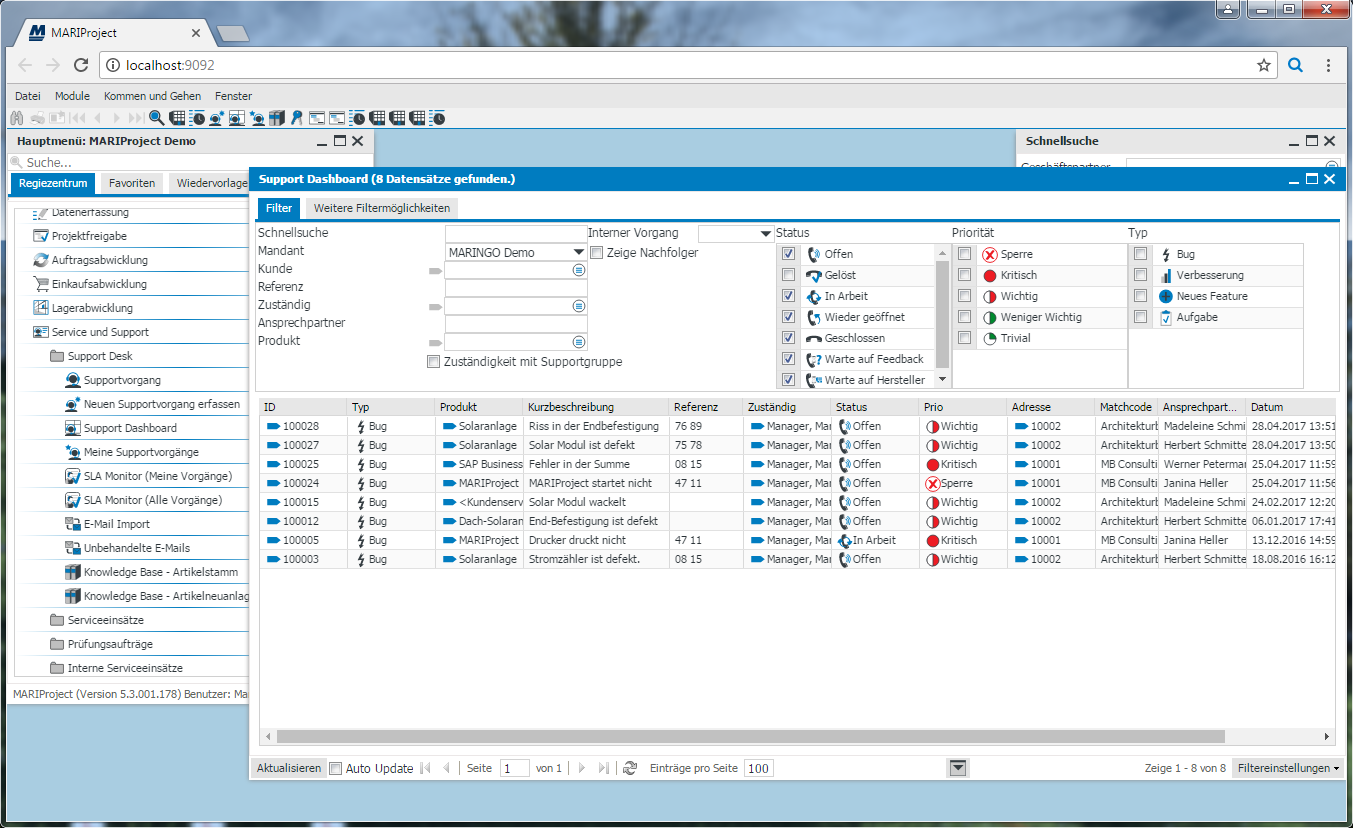 Your 24/7 access for employees and customers. Quickly record transactions and tickets. Have a service level agreement ready for each customer. Upload photos and documents related to your processes.
The mobile app for MariProject
Get access to all master project data. Access the support and service dashboards on the move. Record your times and approve services and other tasks. For iPhone & Android.
The MariProject web client
Operate MariProject from the web. Enter all data, plan your projects Access master data. Accompany your service and support processes.