On the Blog from Blue Ocean Systems Pte Ltd from Singapore published an article, including screenshots and video, introducing a new SALES APP for SAP Business One. The APP is for SAP Business One/HANA and organises the data exchange directly via the HANA service layer.Database.
Whereas up to now the "classic APP" - which is intended for all users - the new one seems to be mainly for distribution.
Some screenshots have already been shown:
0
Activity management
The activities are naturally oriented towards the structure of the SAP Business One pedants. Business partners are of course interested parties or customers. It can be scheduled and prioritised in order to distribute the activity to an employee. The best function, however, is that the schedules and tasks are synchronised with the mobile device.
opportunities
As expected with the CRM tool, business opportunities can also be tracked. The value, planned Closing date and the probability of closing are displayed. The opportunity levels are also displayed in the Sales App.
Business partners (interested parties and customers)
The customers and interested parties also get their place. All data of the business partner are displayed on the screen. This also includes the performance of the business partner, such as the development of turnover.
Sales and articles in the Sales App
All offers and orders and the associated articles are also accessible via the APP.
KPIs thanks to HANA
The analysis options of HANA are also accessible via the Mobile APP.
A video is also available for the new mobile app.
https://www.youtube.com/watch?v=zBx_6U6hLmQ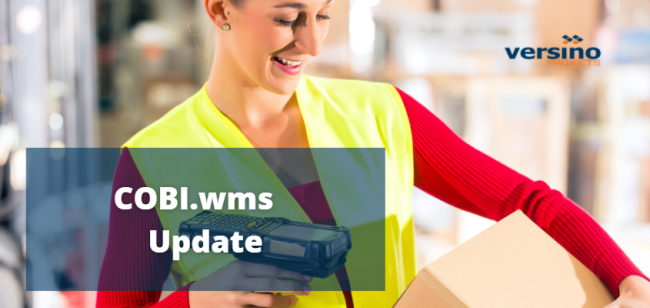 COBI.wms is mobile warehouse software for handling warehouse and logistics processes for SAP Business One. As a reliable...
Continue reading ?
The fact that the automation of warehouse processes helps to reduce costs is no longer an insider tip. At the same time, many companies do not have the ...
Continue reading ?
For many companies, one of the most important ways to differentiate themselves from the competition is to convince them with the quality of their service...
Continue reading ?
Time recording is becoming unsexy and time clocks have finally made their way to the grave. Instead, you rely on trust. Flexibility becomes...
Continue reading ?
ERP software has countless functions that should support every employee in a company. In the meantime it has almost become a matter of course...
Continue reading ?
At the SAP Innovation Summit 2017, Maringo shared a first look at the new mobile client for SAP Business One ...
Continue reading ?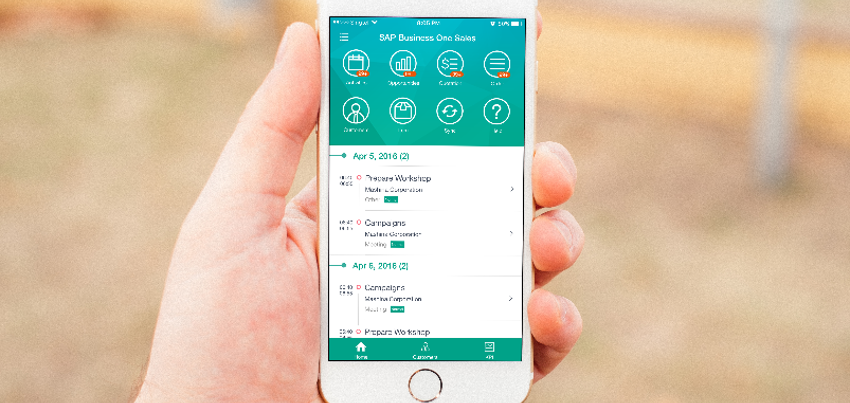 The SAP Business One Sales App creates real-time information from the office to your mobile device. An ideal (free) ...
Continue reading ?
For many employees in offices around the world, Microsoft Outlook is probably still the linchpin of their ...
Continue reading ?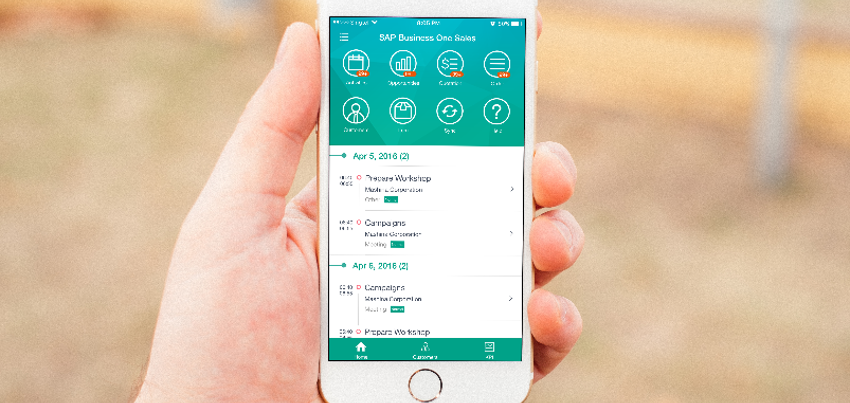 A good salesman sells. This fact is not likely to cause disagreements in companies with sales ? and sell something that...
Continue reading ?
Now it's official. After we had already reported here in relative detail about an app presentation, now a ...
Continue reading ?
0