On this add on some SAP Business One users will have been waiting for. Although there are functionalities for bank statement processing in SAP Business One, the requirements often go beyond what the standard can offer.
Now, SAP partner bob Systemlösungen has taken on the issue and developed an enhanced bank statement processing solution for SAP Business One.
0
The new add on for SAP Business One enables even faster and easier bank statement processing.
Here is a selection of the functions of the Add-ons for bank statement processing:
Create assignment guidelines
Learning and automatic use of rules
Multiple account support
Creation and use of search rules (intended use, BP, external databases, etc.)
Simultaneous reading of several bank statements
Transformation into an SBO-compliant MT940 for easier processing
Automatic allocation of the transfer to the corresponding accounts
Automatic completion of business partner data and account information
Transformation and combination of IBAN and BIC with account number and bank sort code
Import independent of origin
Fully automated processing
Paypal, PayOne, ConCardis, etc.
© 2014 | Versino Projects GmbH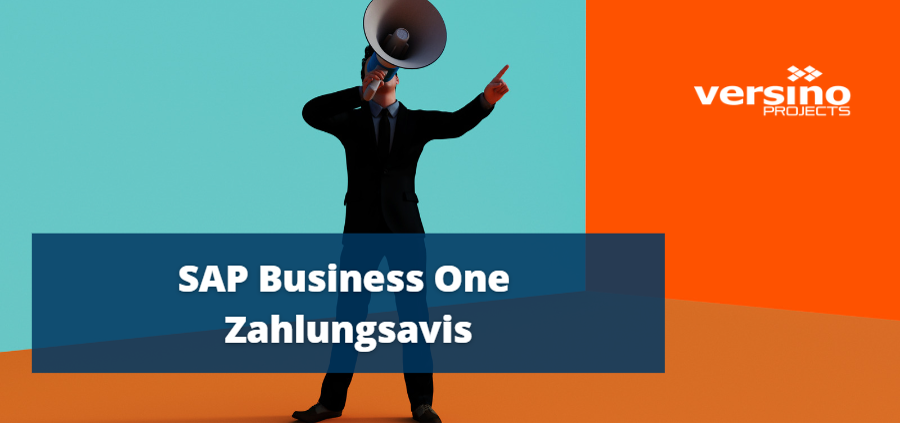 In business, it is important to process payments quickly and efficiently ...
Continue reading ?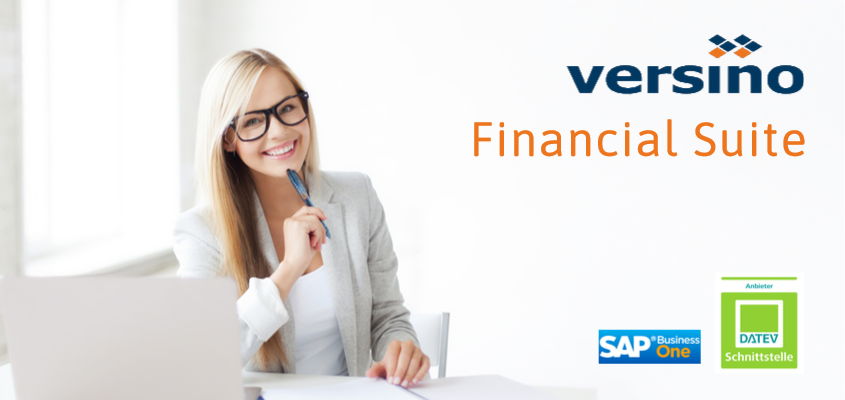 Initially, "only" a bidirectional interface to DATEV finance was planned...
Continue reading ?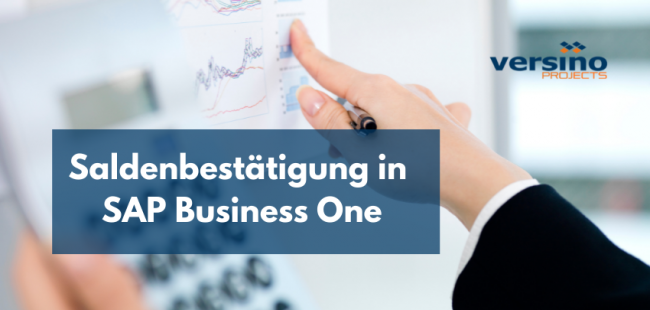 A balance confirmation enables receivables and payables to your business partners to be ...
Continue reading ?
Especially in times of increasing e-commerce, the shipping process plays a role in ...
Continue reading ?
0