As a flexible and adaptable standard solution SAP Business One involved in pretty much every industry. Together with the industry solution Apparel & Footware also in the fashion and fashion industry.
0
Despite the variety of customers, only a few ERP systems dare to go in this direction, because the many variants of a product and the seasonal business is a challenge in terms of software. To get an idea of how this is mastered, you can read here how so-called prepacks – i.e. compilations of variants of a product – can be managed. ?
?
MARIProject for SAP Business One is now available in the new version 7.0. As always, a whole ...
Continue reading ?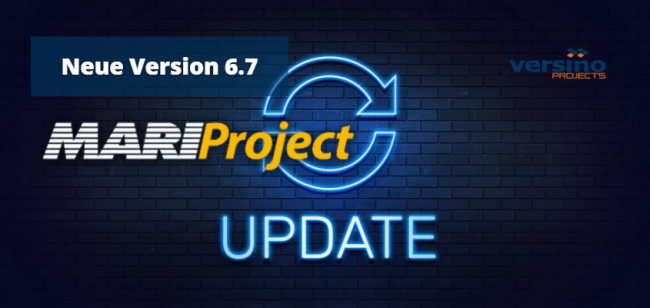 Shortly before the turn of the year, Maringo released a new version 6.7 of MARIProject. Among other things, task management has been expanded and ...
Continue reading ?
Mechanical and plant engineering are often mentioned in the same breath. This could lead to the assumption that projects in plant construction ...
Continue reading ?
The order parts lists are an important control element in mechanical and plant engineering. In this way, the growing parts list helps the constantly changing requirements ...
Continue reading ?
Companies that manufacture medical devices in particular are obliged to manage these products in batches. This is especially true for all...
Continue reading ?
The project calculation for customer offers is often a big challenge for the sales department of a company. This applies across all ?project-driven? ...
Continue reading ?
The integration of MariProject into the SAP Business One ERP solution makes it possible to consistently streamline processes in project-oriented, medium-sized plant construction companies.
Continue reading ?
A new major release on MariProject for SAP Business One is now available. Again many new features are on ...
Continue reading ?
As a company that is introducing or has already introduced SAP Business One, sooner or later you will come across the topic of extensions...
Continue reading ?
An ERP for plant construction has the task of accompanying and controlling the production of mostly complex plants. In doing so, ...
Continue reading ?
0