The functions in the SAP Business One Sales module are based on a consistent level of integration of the various document steps in sales. However, there is also a strong interlocking with purchasing and warehousing.
The chain of documents in sales covers the following levels of documents:
offer
customer order
delivery
return request
return
A/R Invoice
exit credit
incoming payment
The receipts in SAP Business One Sales
With the exception of Framework Agreement for sales put the sales documents in SAP Business One
from the offer to A/R reserve invoice so-called marketing documents.
Supporting documents; accordingly, each document shows a header and four tabs: content, logistics, accounting and attachments. It should be noted that the master agreement is not actually a marketing document, but rather a master data document, similar to the item master or the Business partner-master record.
Framework agreement sale
The framework agreement (sales framework agreement) is a virtual handshake between the supplier and the customer. It sets out the details and terms of the agreements for a specific period of time, i.e. what is to be sold to the customer, the quantity, the price and the period. The sales blanket agreement then works with other sales documents to track the fulfillment of the contract while and for as long as it remains open.
offer
A quotation in SAP Business One is a customer-facing document that is used to price
and indicate the availability of an item or service prior to a sale. Although quotations have many characteristics in common with other sales documents, they differ in two key respects: With a quotation, inventory is not committed and no balance postings are made against it ledger account booked. With the exception of the business partner, offers can be changed later.
Order confirmation / customer order
the confirmation of the order in SAP Business One is used to record your customer's commitment to purchase and pay with a specific price, quantity and delivery date. Prior to this commitment, a potential sale was documented by a master agreement or bid and is linked in a chain of custody.
In SAP Business One, the order confirmation can be generated from the previous document using the "copy after order" function. Alternatively, several previous documents and their positions can be accessed simultaneously from the order confirmation. With the "copy by order" function, individual or all items can then be selectively transferred.
delivery note
If one intends to deliver goods or services from a sale to a sales order, the delivery note
in SAP Business One designed for this purpose. Becomes a delivery note added
the system reduces the stock according to the specified delivery quantity.
The cost of the goods is usually recorded at this point, but the one with the transaction related revenue is only posted with the A/R invoice.
For any company that ships physical goods, the proof of delivery fulfills the function of documenting the goods that have been delivered. You can also create a bill of lading or packing slip from the information contained in the delivery note. You can create partial deliveries resulting from a customer order or convert several customer orders into one delivery.
return
Returns slips are typically used when items or services are returned or refused by a customer after an attempted delivery. The one thus recorded return adds the
Quantity of a stock item added back to stock. When creating a final invoice from deliveries, the system considers the quantity that was delivered minus the quantity that was returned.
Sales Advance Invoice
In SAP Business One, a sales down payment invoice is used when you want to accept full or partial payment for an order before those goods or services are actually delivered. The unique thing about this is that the transaction is usually recorded as deferred revenue. This means that regardless of whether the payment is partial or full, a final A/R invoice must be issued. Only then is the revenue associated with the transaction recognized (and any outstanding balance to be settled).

Sales Deposit Request
A sales down payment request (or A/R reserve invoice) in SAP Business One is a special form of A/R invoice that allows for revenue recognition, revenue recognition (and payment) prior to the delivery of goods or services.
The sales deposit request is used in cases where a proforma invoice is required for special declarations (e.g. customs). It can also be used as an outgoing invoice if you require prepayment for an order. Because this type of invoice records revenue, A/R reserve invoices are not appropriate for a sales process where deferred revenue is preferred.
A/R Invoice
An A/R invoice is the only sales document that is strictly required. Even if the
no offers, orders or deliveries have been entered in the sales process in SAP Business One
some form of outgoing invoice is always required. For example, if you do not use a delivery note in the process, the A/R invoice will not only show the revenue, but also decrease the inventory and record the cost of the goods transaction.
Outgoing invoice + payment
The A/R Invoice + Payment in SAP Business One is a special form of the A/R invoice used to automate receipts for quick transactions. Here, the bill and the
Payment created at the same time.
exit credit
An A/R credit memo (instead of a return) is typically used in SAP Business One when it comes to returning goods or services after an A/R invoice has been created.
Document creation wizard
In SAP Business One, the Receipt Creation Wizard allows you to create a series of receipts/documents in batches instead of one at a time.
This tool can be very useful when you need to create a large amount of documents. When running the wizard, various options are also available for the selection criteria of the base and target documents. There are also options for consolidating multiple base documents into one target document.
Recurring Transactions
This feature allows you to set up recurring sales transactions with a customer in SAP Business One - similar to setting up a recurring appointment in a calendar. Recurring transactions are ideal when you have recurring costs, e.g. B. a service contract or a recurring fee on a subscription basis. One can also use this feature to automate a standard product order for a customer.
Print on sale
Document printing allows you to print a series of documents based on multiple selection criteria. The tool can print or generate documents on paper or in an electronic format such as PDF via many modules of SAP Business One.
dunning assistant
As part of the Dunning procedure you can use the dunning assistant to create and send letters to customers who have not paid outstanding invoices within a certain period of time and remind them of their overdue payments.
gross profit calculation
The wizard allows recalculating the gross profit of batches/series in sales documents based on the current cost of the batch/series. When one of these lots/series is received from production, the system first reconstructs the cost of the product using the current cost of the lot/series components and then recalculates the gross profit.
sales reports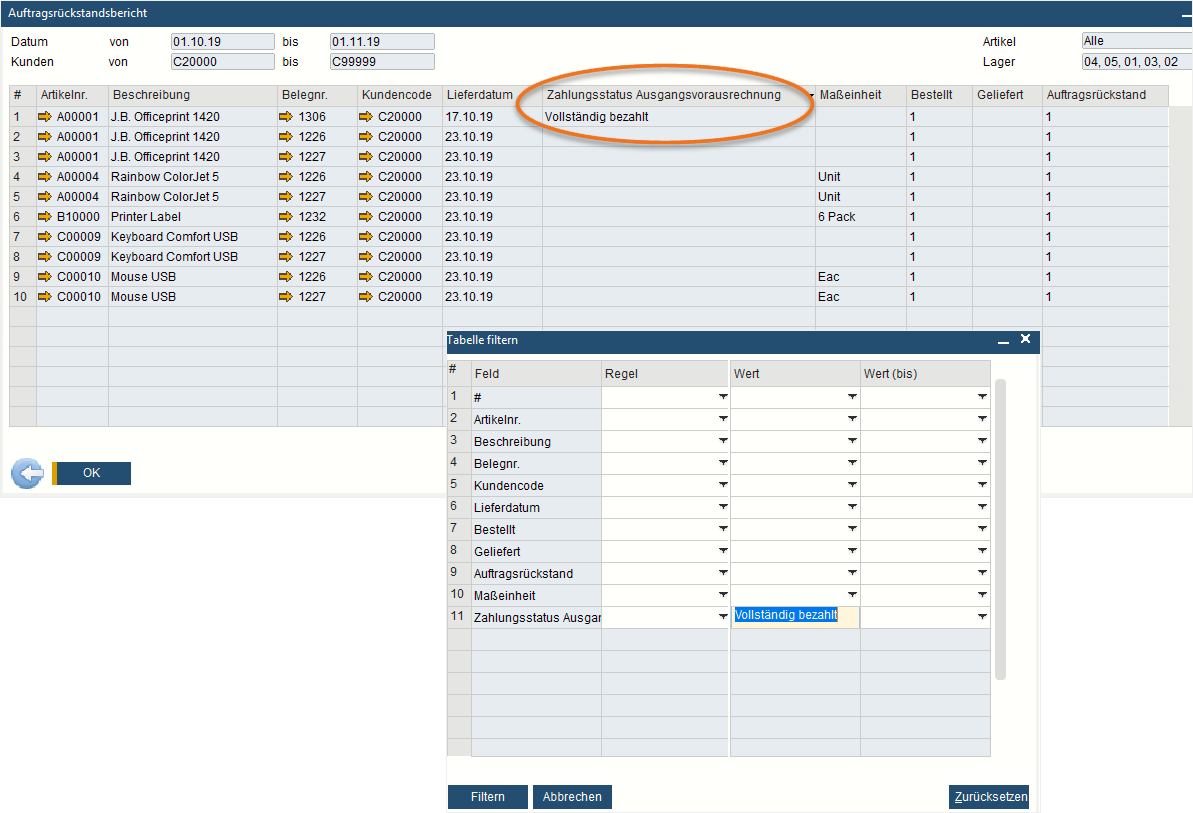 Sales reports available in SAP Business One include both sales analysis tools and reports that serve a specific purpose. These include, among other things, the order backlog report, the parked receipts, the report on the fulfillment of framework agreements, or the report on the due date of customer liabilities.
After a successful event in April this year, the Augsburg IT competence network MehrWERTen again invites you to an exciting event. After this ...

The distribution and sale of a project is itself a project that should support a fully integrated ERP application. The requirements for this...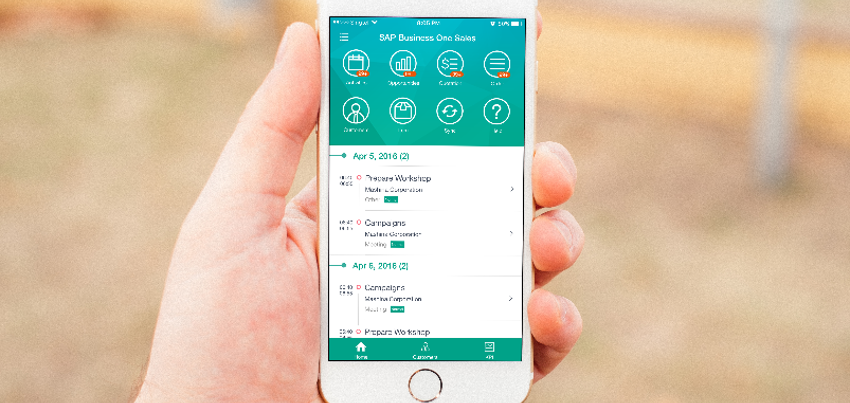 A good salesman sells. This fact is not likely to cause disagreements in companies with sales ? and sell something that...

In the first part of this series, we dealt with the requirements that CRM software should meet for B2B sales ...

A CRM system is justifiably used in B2B sales in particular. The demands in sales have grown and good data management is ...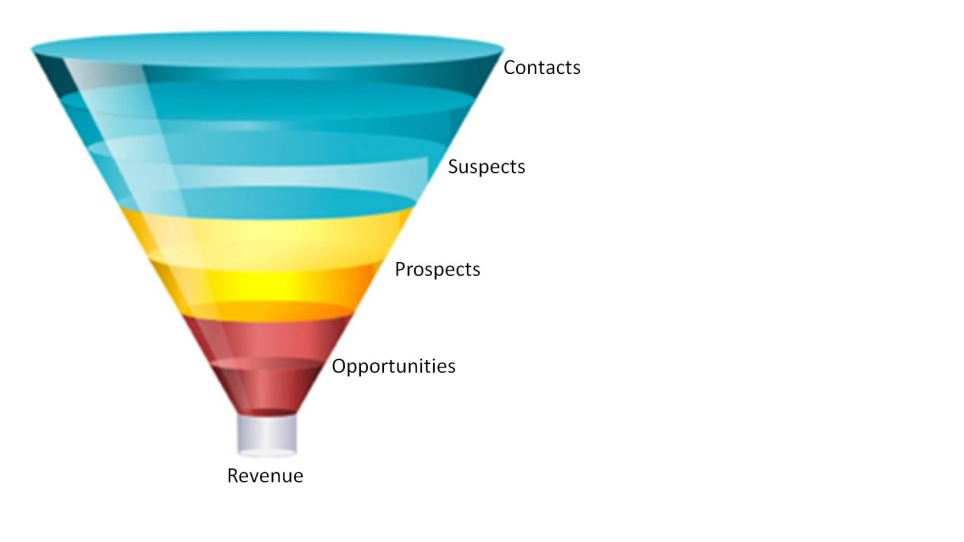 While there is software (namely a CRM system) for the "customer relationship", winning new customers for many companies turns out to be...