Time and again, we are pleased to be able to present an SAP Business One success story. Zumstein Fachmarkt from Zurich sells everything from office supplies to painting and drawing materials. Now with the help of SAP Business One.
0
"We have been working with IT systems for 20 years, but were never completely satisfied with our business solution. With SAP Business One, we now have a proven product that covers our current needs and can meet future requirements. ", says managing director Marcel Zumstein.
With a range of 40,000 articles, web shop, ordering service and an in-house offer of creative courses, the family business founded in 1945 has some demands on an ERP system. The back office, purchasing and sales or the web shop should be integrated into the solution. SAP Business One can map all these processes due to its adaptability. Thus, all areas of the company can be centrally controlled and managed. "I am sure that I have laid the right foundation for Zumstein's continued success," says the managing director happily, and we rejoice with him!
© 2014 | Versino Projects GmbH
Returns are increasingly burdening online trade. A key figure that is often used in a business context is the return rate. Returns are ordered goods that ...
Continue reading ?
Branches and the eRetail of the respective store must interact with each other in order to survive in the market...
Continue reading ?
It often takes a while to find the dream shoe so that the brand and color match the ideas. And then ...
Continue reading ?
SAP Business One is now used worldwide in a wide variety of companies. Small and medium-sized companies from a wide variety of industries rely on ...
Continue reading ?
The constant availability of goods online is a concern for retailers. Many are reacting to the "change in retail" with cross-channel services ...
Continue reading ?
Cartagena is a port city in southeastern Spain. In addition to the Mediterranean Sea, Cartagena also offers a 3506 meter long motorbike circuit. Since ...
Continue reading ?
View the cash register data from different stores in one system or control complex sales transactions: everything to do with cash register management is done with the ...
Continue reading ?
As a flexible and adaptable standard solution, SAP Business One can get involved in almost every industry. Together with the industry solution Apparel ...
Continue reading ?
We are always happy to be able to present a SAP Business One success story. The Zumstein specialist store from Zurich ...
Continue reading ?
Technically, it is no longer a problem to connect an ERP solution such as SAP Business One with a web shop and ...
Continue reading ?
Delivery times, availability, trend. Three catchwords from the commercial economy. But how do you keep track of outstanding payments, open offers, current ...
Continue reading ?
The fashion industry is very specific for an ERP. Too special for SAP Business One? Not anymore, since SAP Business ...
Continue reading ?
As a fully integrated business software, SAP Business One has always been of interest to retailers. Alone on...
Continue reading ?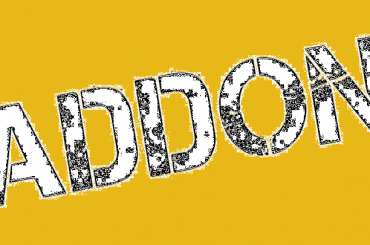 SAP partner bob is bringing SAP Business One to the retail sector with its POS solution. Called "POS 4 SBO", the solution ...
Continue reading ?
0