A cross-sector solution is therefore not necessarily "in vogue". However, customised software is not necessary for every company. For some companies it can even be advantageous to implement a cross-sector system.
Good for smaller businesses and the wallet
Basically, it is rather the small and medium-sized enterprises that can benefit from cross-industry ERP software. The systems are less complex and the functions are easier to use than special industry software. This reduces the amount of training required and ergo saves money. In addition, this "broad basis" makes integration easier, as less specific processes also become more versatile, but remain expandable. In this way, the system can always adapt to the company, even if it is in a growth phase.
The mix makes the difference
However, above a certain size, it is still common to use more specific software. However, extra specialised software also costs money and requires a lot of explanation, i.e. training and user support. The advantage: the requirements are mapped exactly as they are needed, but this also makes them inflexible. This is where systems become interesting that are based on Standard systems but are specialised in a particular industry. This ERP software then moves somewhere in the midfield.
An example would be a system that specifically maps the functions that work in projects. Here, the requirements of these companies are mapped and they are supported by a provider who knows what the industry expects. Nevertheless, the system is still set up in such a general way that it remains flexible. Given the dynamics of competition, this is an important quality of a system that would rather grow than be replaced all too soon. Moreover, these systems are a fair compromise for all companies that are special but do not want to or cannot spend too much money on a sector-specific solution.
MARIProject for SAP Business One is now available in the new version 7.0. As always, a whole ...
Continue reading ?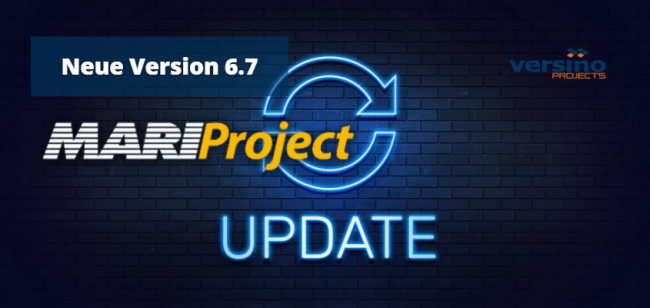 Shortly before the turn of the year, Maringo released a new version 6.7 of MARIProject. Among other things, task management has been expanded and ...
Continue reading ?
Mechanical and plant engineering are often mentioned in the same breath. This could lead to the assumption that projects in plant construction ...
Continue reading ?
The order parts lists are an important control element in mechanical and plant engineering. In this way, the growing parts list helps the constantly changing requirements ...
Continue reading ?
Companies that manufacture medical devices in particular are obliged to manage these products in batches. This is especially true for all...
Continue reading ?
The project calculation for customer offers is often a big challenge for the sales department of a company. This applies across all ?project-driven? ...
Continue reading ?
The integration of MariProject into the SAP Business One ERP solution makes it possible to consistently streamline processes in project-oriented, medium-sized plant construction companies.
Continue reading ?
A new major release on MariProject for SAP Business One is now available. Again many new features are on ...
Continue reading ?
As a company that is introducing or has already introduced SAP Business One, sooner or later you will come across the topic of extensions...
Continue reading ?
An ERP for plant construction has the task of accompanying and controlling the production of mostly complex plants. In doing so, ...
Continue reading ?
0