Once a company has implemented an ERP solution, that's not all. Because even a successfully completed ERP project does not guarantee the continued success of a system. At some point it will be time for one extension, ERP replacement.
0
ERP replacement or is an extension enough
Companies will grow and processes will change. You and your employees should always monitor this development, because first of all, manage your company with a good one ERP software, this becomes the most important basis of your management.
To your today Pursue securing the future means first and foremost maintaining competitiveness. In order to ensure this, the developments of all figures and data must be kept in mind. A good ERP solution offers enough options for this analysis and evaluation.
However, at some point they show that the implemented processes No longer providing your business with the efficiencies needed to maintain a healthy presence in the marketplace, it's time to upgrade. But how can you recognize this?
When the function is no longer sufficient
An indication would be, for example, that the functions in your system are often no longer sufficient to cover all areas of a workflow. Here you can ask your employees whether they have the impression that the usability still sufficiently efficient for your tasks. For ERP solutions such as SAP Business One, there are still numerous options for supplementing processes with add-ons and thus bringing them up to date.
Signs of ERP replacement
It is also a clear sign of this when operating costs are constantly increasing because your ERP provider cannot provide support for the software because it is so outdated. Here you should soon be looking for a new system instead of resorting to nothing but small isolated solutions. After all, the idea of an ERP system is exactly the opposite: a standardization of processes. Even if these ?interim solutions? initially appear to be a good alternative, you will cause exactly what should be prevented with the purchase of an ERP system: confusing data sets, redundancy, risk of error and inefficiency in individual work steps.
"Consult an ERP consultant" is a recommendation that we often make here when it comes to software projects. And we (as...
Continue reading ?
Medium-sized companies from the mechanical and plant engineering sector get a special opportunity to find out about current developments and software solutions. That ...
Continue reading ?
The Digital Transformation Forum was successfully held for the third time on June 27, 2017 by Versino Projects and Wogra Consulting in ...
Continue reading ?
A few months ago we had already presented the cash register management for SAP Business One "CashOne" from VIS Consulting AG...
Continue reading ?
View the cash register data from different stores in one system or control complex sales transactions: everything to do with cash register management is done with the ...
Continue reading ?
The last hours of 2014 have already struck. As always when the old year ends but we haven't yet...
Continue reading ?
New industry solution: wOne consulting GmbH now offers a solution for the wine trade with SAP Business One. Lots of features...
Continue reading ?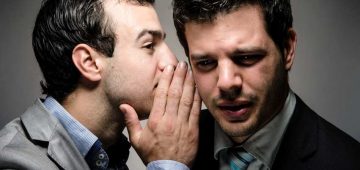 The annual Panorama survey of ERP projects shows that in most cases budgets and schedules are still exceeded. When ...
Continue reading ?
If you now want to maintain a cliché, then you could say that the "watch-making" Swiss naturally have a knack with ...
Continue reading ?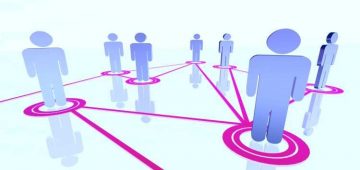 A new EDI solution will soon be available for SAP Business One. itelligence AG presented at CeBIT ...
Continue reading ?
0