The adaptability of ERP systems is usually a sign of quality. And rightly so, because after all, the software should support each company individually. During our numerous ERP implementations, we have repeatedly noticed that many established processes are not efficient. However, most people prefer to follow tried and tested paths rather than venture into unknown territory. At least they know that nothing worse will happen. A big mistake, especially when it comes to process optimisation. And that is usually what an ERP project is about. For the introduction of an Risk factor.
1
Apparent control creates actual time robbers
What doesn't stand out after a long time are processes that are really just about curating or managing tasks. In the process chain, these seem valuable because they give a sense of control. In reality, however, they are simply time robbers. Instead of clearly distributing tasks and making fast and effective completion possible through efficient data management, files are just pushed from A to B and in the end no one knows what the status of the task is.
In order to avoid this, it would be sensible to start the ERP implementation, an accurate process analysis and to check processes to see if they actually fulfil their purpose. Here are ERP consultant as we are a very helpful contact point, because we know what is possible in the area of data management, for example. For example, in accounting, a lot of Automated processes become.
It is also helpful at this point to ask the employees where their work takes the most time or gets bogged down. Often, these are the points where an ERP solution can add a little oil to the gears. This can quickly lead to noticeable improvements. Moreover, this has the pleasant side effect that the employees are involved in the process changeover and even the biggest creatures of habit can understand changes. In addition, however, you should always have these changes accompanied by training.
Flexible system with a deep tendency towards standardisation
Through these steps, the areas can be clearly worked out into the processes that need to adapt to the system and the processes that the system needs to integrate. A good ERP system must therefore be able to do both. Propose good and proven tools, but also be flexible enough to adapt to existing processes. Especially standard solutions like SAP Business One have the advantage that they combine the basics in the basic version, but offer a variety of tools and applications that can be integrated. This is certainly not the click-and-buy variant, but that is not what a new ERP system should be about. Yet the ERP system can be a great opportunity to question existing processes and consider options.
more on the subject: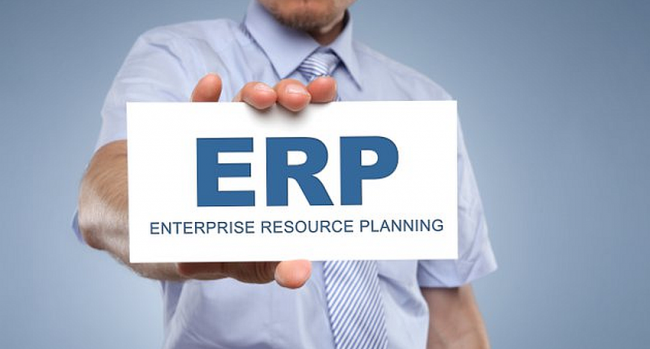 Anyone who deals with ERP software will hear about standardized or individual systems again and again. The name alone clarifies in ...
Continue reading ?
It happens again and again that certain services in ERP systems are advertised as special and innovative, although these are ...
Continue reading ?
When a company is looking for a new ERP system, sooner or later it is faced with the decision between standard software or a specialised solution.
Continue reading ?
Whether an integrated ERP approach or special software for financial management is better for a company can no longer be said with certainty these days.
Continue reading ?
Standard software is still the trend. The Trovarit ERP study shows this in practice. The superficial reasons for this are usually the...
Continue reading ?
Is your data quality right and have you considered all IT risks? Or are you not really sure...
Continue reading ?
We talk shop a lot about the benefits and use of ERP systems. The industry relevance, whether standard or tailored and which functions in ...
Continue reading ?
There are two methods for customizing the processes of an ERP. Customizing is the method that the system, within the possibilities ...
Continue reading ?
The adaptability of ERP systems is usually a quality feature. And rightly so, because after all, the software should support each company individually...
Continue reading ?
The concept of an integrated ERP software has been established for decades. From a certain company size, it is simply inconceivable that there ...
Continue reading ?
1