SAP Business One now has a new player on the market for EDI services. Whereby "new" is not quite right in this context.
e-integration GmbH is a management buy-out and successor company of Deutsche PostCom GmbH and has therefore been in this environment as a data hub since 1985.
e-integration operates for the purpose of B2BIn addition to the EDI data exchange, a so-called EDI Clearing Centre ("e-CC") was set up. SAP Business One can now also dock here and exchange data of any kind with business partners for volume fees.
The range of services, from which SAP Business One users can also benefit, covers almost all areas of B2B data exchange:
EDI Outsourcing with the takeover of all necessary steps and services regarding EDI without otherwise necessary investments in new infrastructure, build-up of personnel and know-how.
At EDI Roll Out the communication and coordination for the EDI introduction with the business partners is taken over.

Paper-to-EDI converts faxes into EDI data and thus brings them into the integration
EDI-to-Paper Also provides subscribers without a data connection with information
That WebEDI supplier portal grants further access
More and more electronic invoices are being sent worldwide. Numerous different formats have emerged. Here then lies the problem. It...
Continue reading ?
With the SAP Business One Integration Hub, SAP Business One users can quickly and easily dock to cloud-based services and applications ...
Continue reading ?
SAP Business One is also widely used among manufacturing companies. This is of course also thanks to some PPS add-ons ...
Continue reading ?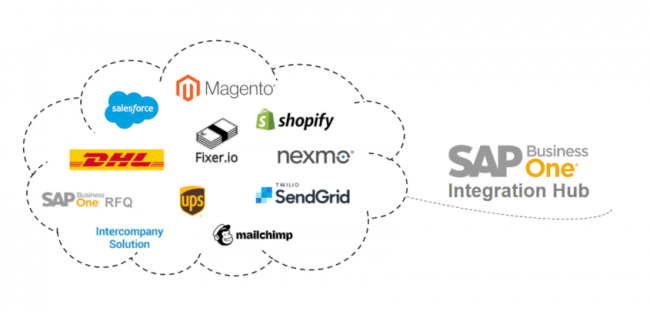 One of the great advantages of SAP Business One is that integration has long been an integral part of the product. That ...
Continue reading ?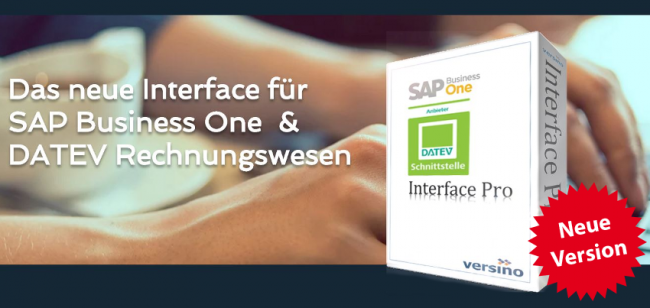 At the beginning of the development, as the name Versino DATEV interface suggests, one goal was in focus: the transfer and receipt ...
Continue reading ?
Medium-sized companies often use different software for different tasks. There are many things that speak for the special applications. have isolated solutions...
Continue reading ?
IT has developed rapidly with digitization. That's why a lot has changed in the ERP software. Nevertheless is...
Continue reading ?
The Versino DATEV ADDON is getting more and more new functions. These have long since gone beyond exporting and importing data between ...
Continue reading ?
Our DATEV ADDON runs with many of our customers and ?does its job? regarding the export and import of data between ...
Continue reading ?
In this article we have already explained why DATEV exists as a company and what its offer includes. This time...
Continue reading ?
0