If you want to transfer data or catalogue data (such as that from wholesalers or manufacturers) into SAP Business One, direct import is only the second best way. The data, which is often very extensive, is only needed to a small extent and places a strain on the Database. At the same time, they are constantly updated and should only be used in their most current version in SAP Business One documents.

The approach is well known by now: Why not simply query this data directly from the SAP Business One document and only import the data that is actually used?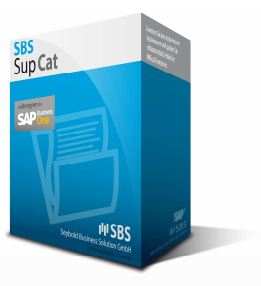 Already some ADDON - partners have gone down this path. Now, another solution for SAP Business One is available that is specifically geared towards the BMEcat - Standard concentrated.
The XML-based BMEcat format supports the exchange of data as well as product classification systems such as eCl@ss, ETIM, proficl@ss or UNSPSC.
SBS SupCat for SAP Business One uses a kind of parallel article master to provide the data, which makes the catalogue data available and can be called up via the usual search mechanisms of SAP Business One.
© 2013 | Versino Projects GmbH