The barcode is an optoelectronically readable script. The term code does not refer to encryption, but to the representation of data in binary symbols. The data to be transmitted in a barcode is read and processed by machine using an optical reading device such as a scanner or camera.
Units of measure in SAP Business One help companies optimise their warehouse management and inventory processes. Through the precise definition and allocation of ...

All sorts of requirements for SAP Business One - Reporting are what a user needs to do after the introduction of SAP B1...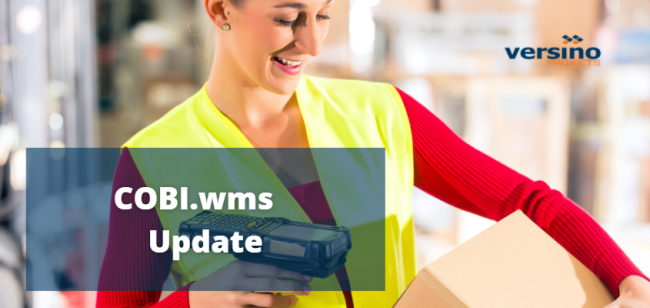 COBI.wms is mobile warehouse software for handling warehouse and logistics processes for SAP Business One. As a reliable...

Companies that manufacture medical devices in particular are obliged to manage these products in batches. This is especially true for all...

In order to maintain a secure overview between sales, production and delivery, the ERP of automotive suppliers must be able to handle fast processes with high ...

Branches and the eRetail of the respective store must interact with each other in order to survive in the market...

ERP software significantly simplifies warehousing for a company. Inventory, receipt, issue - with just a few clicks, warehouse management can ...

If you look up the meaning of the word "project" in the dictionary, you will come across the following explanation: a project is a (big...

CK.DMS has released a new version of its document management for SAP Business One. CK.DMS is a fully integrated SAP Business One ...

New industry solution: wOne consulting GmbH now offers a solution for the wine trade with SAP Business One. Lots of features...

If you now want to maintain a cliché, then you could say that the "watch-making" Swiss naturally have a knack with ...

Since the beginnings of SAP Business One, there have really only been two PPS ...