Process analysis is and remains one of the most important components of a successful ERP Introduction. Most companies shy away from this demanding task and prefer to call in a consultant. However, you can also tackle process optimisation yourself with your employees! With a little bit of time, a good overview and structured thinking, you can analyse your own business processes complete quickly and effectively.
0
Step 1 of the process analysis:
First of all, you need to think about in which business area you want to change your processes. Consult your employees, because they often have a different view of the existing procedures. For the first attempt at process analysis, take a manageable process that is more on the periphery of the workflows.
If, for example, the processes for dealing with customer enquiries are not clearly organised, find an area from this work process for the first step. For example, start by recording only the ways in which you receive enquiries from your customers. Which of your employees and resources are affected? In this example, it is the employees with whom customers contact by telephone, in writing, by e-mail, contact form or in person. Now look at the whole thing on the basis of the process analysis. What if the customer has difficulties contacting you? Which processes, sub-processes, events and activities can you identify?
Step 2 of the process analysis:
In order to keep an overview, make a first sketch from this analysis. It is best to differentiate all activities as well as events in different graphic forms, e.g. a rhombus. You can easily draw this sketch on paper, but you can also use MS Word or PowerPoint. Special process analysis software is not necessary.
Next, deepen your notes and collect Data on the processes. You obtain this data either through your own observations or by evaluating the existing data. You should also consult your employees in this step of the process analysis. If possible, even your customers. This is a more elaborate procedure, but it stands out in the result.
No matter how you collect, analyse and summarise your data: stay diligent. The data obtained is the basis for the following process optimisation.
Step 3 of the process analysis:
Now the crucial step: ask the right questions!
Where are the weaknesses so far?
Where is the existing process particularly prone to errors?
How and where is the process unnecessarily held up?
Are there problems with interfaces between certain areas?
Are there duplications? Are they necessary?
What are the most important activities for the whole process?
What do customers value?
Based on these considerations, you can now decide what to change and where. This decision-making process should also be documented and communicated. The same applies to the implementation of the optimisation. Here, too, the steps should be thoroughly planned. Involve your staff. Together they can develop improvements much more effectively, as they each deal with the processes on a daily basis and are particularly familiar with the respective one.
So if you have the time to spare and the motivation to improve existing processes, you can venture into process analysis. However, if the existing processes are particularly complicated or in need of optimisation, sometimes the unbiased view from the outside is still the best.
Good manufacturing practice (GMP) is a system designed to ensure that products are consistently manufactured and controlled according to quality standards...
Continue reading ?
ERP systems in production are usually used to map and optimize processes with large key figures. No less relevant but by a lot...
Continue reading ?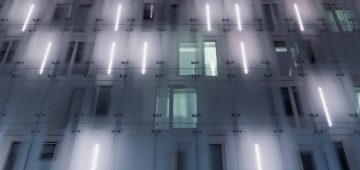 The adaptability of ERP systems is usually a quality feature. And rightly so, because after all, the software should support each company individually...
Continue reading ?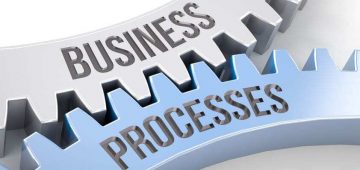 Process optimization is the be-all and end-all of a successful ERP implementation. But when is the right time to examine the previous processes? ...
Continue reading ?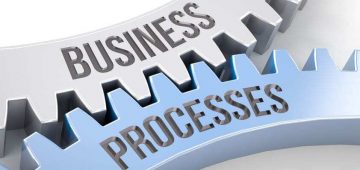 The introduction of a new ERP system offers many opportunities for a company. But often the employees in the ERP project are ...
Continue reading ?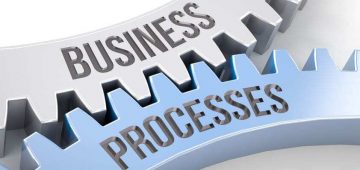 In principle, Business Process Management - BPM for short - means nothing else than process management. The duties of this were frequently...
Continue reading ?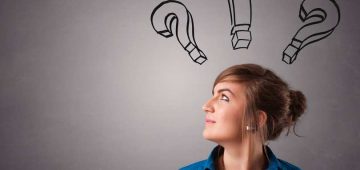 Anyone who believes that civil service German is the most complicated form of our language has never experienced business administration among themselves. This is especially true...
Continue reading ?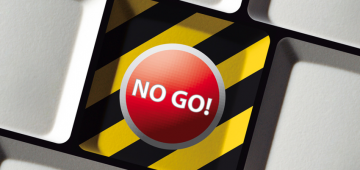 Anyone who has been following our articles for a long time will probably have heard it more often: An ERP implementation is often accompanied by the ...
Continue reading ?
Sometimes it's the company's strategy, sometimes it's growth. Sometimes just the time: when a new ERP solution becomes necessary...
Continue reading ?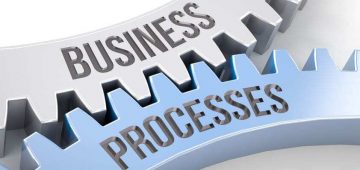 ?Whoever does what he already can, always remains what he already is? ? Henry Ford already did that...
Continue reading ?
A CRM system is justifiably used in B2B sales in particular. The demands in sales have grown and good data management is ...
Continue reading ?
Many companies also see the introduction of a new ERP system as the right moment to do another job: business processes ...
Continue reading ?
Especially with ERP systems that have been in use for a long time, it turns out over time that some work processes still have room for improvement. However, for...
Continue reading ?
In the first part about ERP and CRM, we clarified why an integration between the two systems is recommended. If ...
Continue reading ?
The process analysis is and remains one of the most important components of a successful ERP implementation. Most companies shy away from this challenging...
Continue reading ?
0